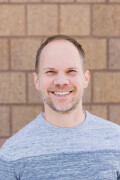 Josh Gregersen
LEAD PASTOR
E-Mail:

Josh has been serving as Cornerstone's Senior Pastor since March 2023. Though a Minnesota native, he moved to Illinois for college, graduating from Northwestern University (B.A.) and later Trinity Evangelical Divinity School (M.Div. and Th.M.). Prior to coming to Cornerstone, Josh served for ten years as a pastor in the Chicago suburbs. Josh and his wife, Chanelle, have two boys who keep them busy, but in their spare time they love to play board games, try new food, and spend quality time with friends. Josh is excited by what God is doing at Cornerstone and is passionate about leading Cornerstone on mission to the Blaine community.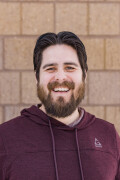 Giessi joined the Elder Board as Chairman in February 2020. Giessi and his wife Ann have lived in Blaine since 2006 with their 3 children. They have attended Cornerstone also since 2006. He looks forward to serving others and building relationships at church and others in his community.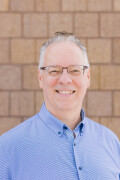 Jim joined the Elder board in December 2022. He is excited to serve the congregation in this next chapter with a new pastor. Jim and his wife, Ruth, live in Blaine and have three adult children who live in various parts of the United States. They love to travel together as a family and visit local coffee shops.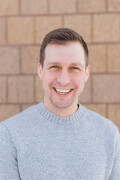 Michael Vedders
ELDER
E-Mail:

Michael joined the Elder Board in February of 2023. Michael and his wife Heather live in Circle Pines with their three children. They have been attending Cornerstone since 2005. Michael is passionate about leadership, service, and the local church.