Brent Costello
INTERIM SENIOR PASTOR
E-Mail:

Brent Costello is currently serving as the Interim Sr. Pastor at Cornerstone. In the past he has served as a Student Ministries Pastor, Associate Pastor, and Executive Pastor. He studied at Wheaton College (IL) and Bethel Seminary. Though he lives in Baxter, MN with his wife and daughter, he is grateful to be able to join Cornerstone each Sunday for their services and to help the congregation in this time of transition. When he's not playing with a doll house, he enjoys bike riding, cooking, and walks or sledding with his family.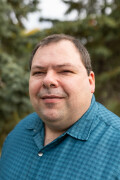 Steve is an Elder at Cornerstone. He is married to Erika and they have two children. They live in Coon Rapids and have been at Cornerstone since 2003. Steve works at Medtronic. Steve re-joined the elder board in 2017 and in that role oversees the Finance Team and is Cornerstone's Finance Manager.
Nathan Clanton
ELDER
E-Mail:

Nathan is married to Danielle and they have 4 children. They live in Blaine and have been at Cornerstone since 2011. Nathan works in mortgage banking as an Underwriter. Nathan joined the Elder board in June of 2017 and sees it as a privilege to serve the church in this capacity. He oversees the Small Group ministry as part of his role as Elder.
Giessi joined the Elder Board as Chairman in February 2020. Giessi and his wife Ann have lived in Blaine since 2006 with their 3 children. They have attended Cornerstone also since 2006. He looks forward to serving others and building relationships at church and others in his community.
Jim joined the Elder board in December 2022. He is excited to serve the congregation in this next chapter with a new pastor. Jim and his wife, Ruth, live in Blaine and have three adult children who live in various parts of the United States. They love to travel together as a family and visit local coffee shops.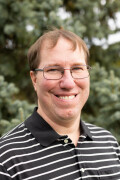 Jeff Larson
CHILDREN'S DIRECTOR
Office: (952) 913-6981
E-Mail:

Jeff has been on staff with Cornerstone for over 3 years and is AMAZING at meeting kids on their level and teaching God's word in a relatable way that impacts their lives. Jeff's wonderful wife Joy, and two fantastic children are a blessing to all who meet them.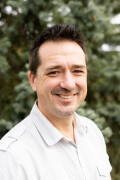 Justin Aadland
YOUTH DIRECTOR
E-Mail:

Justin Aadland has a youth ministries degree from North Central, and a Masters degree in Leadership from Bethel Seminary. Before Cornerstone, Justin was a Children's Pastor at Central Baptist Church for 7 years, as well as a Marketplace Chaplain. Justin and his wonderful family make Youth Group a welcoming place every week! Come join the friends and fun at youth group!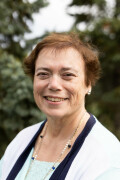 Anne-Marie Germain
ADMINISTRATIVE ASSISTANT
E-Mail:

Anne-Marie grew up in a catholic family and church. She wanted to grow her relationship with her church and with God. She felt drawn to Cornerstone Church of Blaine and became a member in 2015. She joined the staff as the Administrative Assistant in 2019. She also serves as an usher, a fellowship volunteer and assists the Finance Team. She enjoys attending Cornerstone Church of Blaine with her two daughters, her sons (in-law), and five grandchildren. She considers serving at Cornerstone Church of Blaine an honor and privilege having always felt the call to be more involved in her church.